Featured Vacation Rental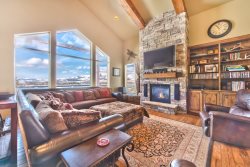 Ski Lake Lodge - Luxury Lodging Near Snowbasin
About Utah Lodging
PROPERTY MANAGEMENT SERVICES



Utah Lodging offers property management and absentee services for second home owners in Eden, Huntsville & Liberty. We are committed to our homeowners and their needs and tailor our contractual agreements to balance the owner's needs and those of the guests for those properties offering nightly rentals. We offer affordable, competent, reliable services designed to make owning a second home here in paradise a pleasurable experience. Your life will be simpler and your property well tended.



NIGHTLY RENTAL MANAGEMENT SERVICES




Advertising with major publications and website portals designed to maximize rental income source. This information is tracked and monitored so we can constantly tweak our program based on sources of results.
An online bookings calendar including reservations taken by owners, which is maintained by our staff
Full service staffing for rental check-in and check-out
Provide special equipment such as crib, high chair, inflatable beds
Maintain owner accounting and splits with full reports of rentals monthly
Maintenance of the property
Cleaning services
Pre check-in, check-out, inventory, and periodic security walk-throughs
Monthly analysis of rentals including guests' comments
Clear credit cards and checks (these fees are removed before the split – 5%)
Guest Service Guide in each unit updated annually
Work with other property owners to combine properties and price for group business such as professional meetings, family reunions and FAM tours



ABSENTEE OWNER MANAGEMENT SERVICES



These services are designed for the owner who does not intend to rent their property nightly, but who wants a local service to handle ongoing maintenance concerns. With Utah Lodging, owners can rest assured that a professional set of eyes are guarding their property in their absence. Our services include, but are not limited to:

Hot tub maintenance: Our contractors adjust chemicals on a weekly basis, maintain seasonally desired temperatures, change filters, and flush/drain the system in spring and fall.

Monthly Maintenance: Utah Lodging's maintenance and housekeeping staff are bonded and insured. Our monthly maintenance program includes the following services:

Weekly home inspection, checking the following systems -

Run water in all sinks and showers
Flush toilets,
Check heating/cooling system efficiency and desired temperature and time/date settings (critical if there is a power outage),
Check eaves and window wells for ice buildup,
Clear driveways and walkways prior to owner or guest arrival.
Clear driveways and walkways for emergency access (snow removed if more than 4" accumulates).
Temperature adjusted, lights turned on and fireplace lit in time for owner or guest arrival

ADDITIONAL SERVICES

If you desire to leave a vehicle, we will periodically start the vehicle, drive it if requested, and deliver it to your provider for detailing and maintenance services. We can also arrange for airport pick-up/drop-off.
We can arrange for pre-occupancy grocery and liquor shopping and home preparation.
We can arrange to have your home decorated for the seasonally holiday (Thanksgiving, Christmas, Hanukah, Birthdays, Reunions, etc.)
We can arrange to have your gear tuned prior to arrival (skis, snowboards, bikes, golf clubs, boats, etc.)
We can arrange to have lift tickets left in home, guide service arranged, catering, etc.
We can meet delivery personnel, repair and service providers at your home.
Having a party or a corporate meeting? We can assist with the menu items, arrange for catering, hire private chef, grocery shop, decorating, bartending and clean-up services.
Our offices at Utah Lodging are available for you to conduct business in a quiet atmosphere should you need to use printers, copiers, staff assistance, fax machines, or hold a meeting in our conference area. We can UPS and FedEx items for you, receive packages for you in our offices and deliver them to your home.
Other services as requested and agreed in writing.


So, spend your time recreating and relaxing instead of worrying about your property or facilitating services.

Contact Utah Lodging today and we will design a personalized service program that fits your absentee owner needs.
Call: 1-877-77-LODGING (1-877-775-6344) to speak to a property management professional.